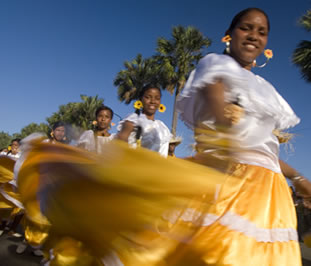 WELCOME TO DOMINICAN REPUBLIC !
DechepaTravel's team : always ready to serve you
We invite you to discover Dominican Republic's most beautiful gems and experience vacations away from mass tourism. Our team of professionals creates and organizes tailor-made travel packages in the four corners of this tropical Eden.

DechepaTravel.com is an incoming travel agency located in Santo Domingo, Dominican Republic. We offer all range of services for your next trip to Dominican Republic. We specialize in small luxury hotels, hotel boutiques, ecotourism travel packages, custom-made tours and sight-seeing, vacation rentals and Golf packages.
Dominican Republic Hotels : simply the best

Our selection of luxury hotels in the Dominican Republic
Dominican Republic Tours: fun things to do

Tours, sight-seeing and activites in Dominican Republic